THE POWER OF FERMENTATION SCIENCE TO YOUR EVERYDAY ROUTINE
YOU ARE WHAT YOU EAT.
BY INCORPORATING THE SCIENCE OF JAPANESE FERMENTATION INTO YOUR DAILY ROUTINE, THE GASTROINTESTINAL SYSTEM BECOMES NOURISHED AND ACTIVE.
WE ENCOURAGE THIS AND BELIEVE IT LEADS TO LIFELONG HEALTH AND BEAUTY INSIDE AND OUT.
THIS IS THE PURPOSE OF SHINYA ENZYMES AND OUR MISSION.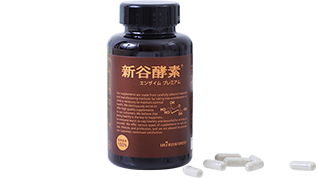 HEALTH AND LONGEVITY FOR ALL.
WHAT SHINYA ENZYMES WISHES FOR.
IN THE CURRENT MODERN SOCIETY, IT IS IMPOSSIBLE TO LIVE A PERFECT 100% LIFESTYLE.
FURTHERMORE, IT IS UNREALISTIC TO SUFFICIENTLY SUPPLEMENT THE 'ENZYMES' THAT DR. SHINYA ADVOCATES FOR, FROM WHAT WE CONSUME.

WITH THE HELP OF MODERN SCIENCE, WE CREATED 'LIVING ENZYMES" AND "NUTRIENTS (CO-ENZYMES)", THAT IS DIFFICULT TO SUPPLEMENT FROM OUR DAILY MEALS. SHINYA ENZYME WAS DEVELOPED TO SUPPORT AND REFURBISH THE MICROBIOME.